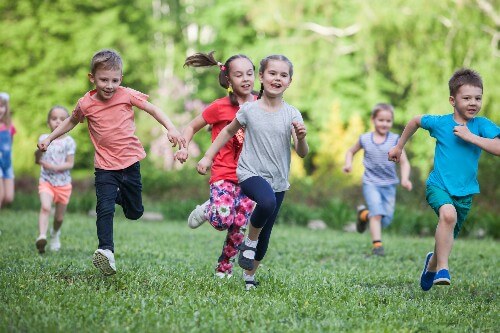 Kids love to play, everyone knows that. Kids are great at doing what they want to do. They are guided by their passions. They don't yet have the pressure of society telling them that it isn't right.
Aside from their happiness, there are many benefits of play for children that you, as a parent should know about - keep reading to learn about some of these benefits.
1. Play leads to Healthy Brain Development
Healthy connections in the brain are important for growing adolescents and young children. Brain-derived neurotrophic factor, BDNF, is a necessary component of their growth. Play helps produce more of this factor, leading to better brain development.
2. Play Can Cut Down on Obesity and Other Health Risks
Young kids who have a chance to physically play tend to lead more active lifestyles into adulthood. Even playing for one hour per day as a child has led to a more than 40% drop in chances of being overweight by the end of the school year, according to one study.
3. Play Helps with Stress Management and Trauma Recovery
Playing freely can help young people manage their stress more successfully. According to one study, children who play have been observed with better behavior and lower cortisol levels, the hormone produced in response to stress.
4. Families that Play Together, Bond More Strongly
Play helps build relationships. Playing with family members can tie parents or care-givers with kids so they can become more emotionally in-sync.
5. Play Leads to Improved Academic Skills
Academic skills don't just come from the classroom. Play can help improve test scores. Language development and other learning often take place during made-up or improv play. The more kids pretend, the more they are using their brains.
Find a Place for Your Kids to Play
Play is not only fun, but it can also help your child grow up to be the best person they can be. Here at Kids Gotta Play, we believe in self-guided, active play. Our play areas are safe places for kids to enjoy themselves.
Give the team at Kids Gotta Play a call today at one of our locations to find out whether an event reservation or open play is best for your kid.