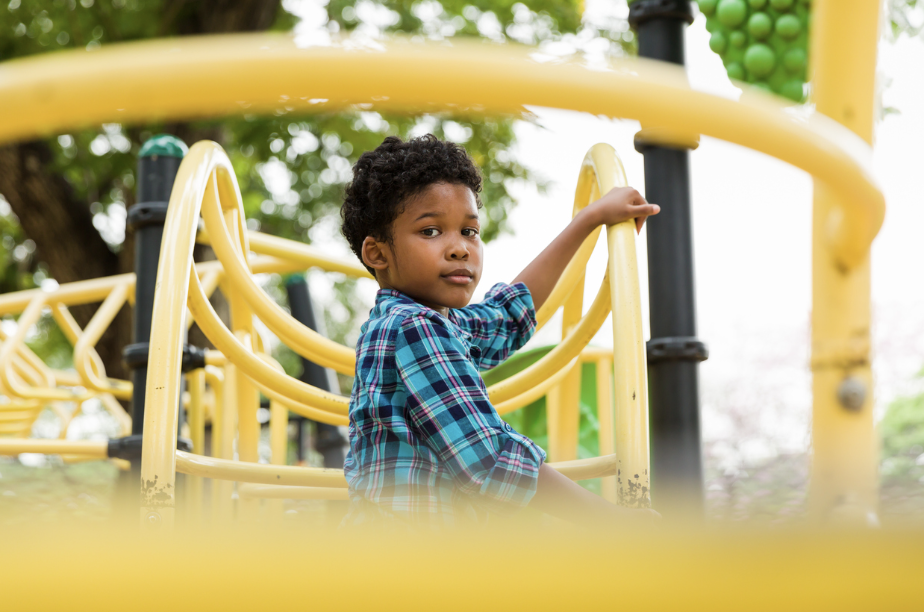 Playgrounds are often associated with young children, but do older kids still play on them? The answer is a resounding yes! As children grow, their play needs and interests evolve, and it's important to provide them with the right environment to foster their physical and social development. In this article, we will explore the must-have playground accessories for older kids that will take their playset experience to the next level.
Do Older Kids Still Play on Playgrounds?
As children enter their preteen and teenage years, their interests may shift towards more technology-driven activities, but their need for physical activity and social interaction remains just as important. Playgrounds offer a unique space for older kids to engage in active play, build strength and coordination, and develop important social skills. In fact, many older kids enjoy the challenge and thrill of exploring playground equipment designed with their specific needs in mind.
Must-Have Playground Accessories for Older Kids
As your child gets older, it's necessary to add playset accessories that suit their interests and needs. Below we'll cover some options for older children:
Swing Set for Big Kids
Swings are a timeless favorite among children of all ages, and older kids are no exception. However, traditional swing sets may not be suitable for their size and weight. That's where swing sets specifically designed for big kids come in. These sets feature durable seats with higher weight capacities and longer chains to accommodate growing bodies. Investing in a swing set for big kids will not only provide them with endless fun but also ensure their safety and comfort.
Climbing Walls
Older kids love a challenge, and climbing walls offer just that. These vertical structures with various handholds and footholds provide an exciting opportunity for kids to test their strength, agility, and problem-solving skills. Climbing walls come in different sizes and difficulty levels, allowing kids to progress and improve over time. Incorporating a climbing wall into your playset will not only keep older kids engaged but also provide them with a sense of accomplishment as they conquer new heights.
Zip Line
For the ultimate adrenaline rush, consider adding a zip line to your playset. Zip lines are a thrilling addition that will have older kids lining up for their turn. They provide a unique experience of soaring through the air, promoting a sense of freedom and adventure. Zip lines come in various lengths and designs, allowing you to choose one that suits your space and budget. Installing a zip line will transform your playset into an exciting outdoor adventure that older kids won't be able to resist.
Basketball Hoop
Older kids who enjoy sports will appreciate having a basketball hoop as part of their playset. Shooting hoops not only provides a fun physical activity but also helps develop hand-eye coordination and teamwork. Look for adjustable basketball hoops that can grow with your child, allowing them to continue enjoying the game as they get older. Whether they're shooting solo or challenging their friends to a friendly game, a basketball hoop is a versatile addition that will keep older kids engaged for hours.
Outdoor Seating Area
As children grow older, they often crave a place to hang out with their friends and socialize. Creating an outdoor seating area within your playset can provide them with the perfect space to relax and chat. Consider adding benches or picnic tables where older kids can gather, enjoy snacks, and engage in conversation. This addition not only enhances the playset experience but also encourages social interaction and the development of valuable social skills.
Taking Your Playset to the Next Level
Playgrounds are not just for young children. Older kids can benefit greatly from the physical activity, social interaction, and mental stimulation that playgrounds offer. So, level up your playset and provide your growing kids with a fun and engaging space that will promote their development and create lasting memories. For more advice on how to evolve your playset as your child grows older, contact the play professionals at Kids Gotta Play!
For High-Quality Playground Equipment, Contact Kids Gotta Play
If you're looking to upgrade your playset or add new accessories for older kids, Kids Gotta Play is your go-to source for high-quality playground equipment. With a wide range of options to choose from, we can help you create the perfect playset that will keep your older kids entertained and active. Contact Kids Gotta Play online or by calling (800) 955-PLAY today and take your playset to the next level!