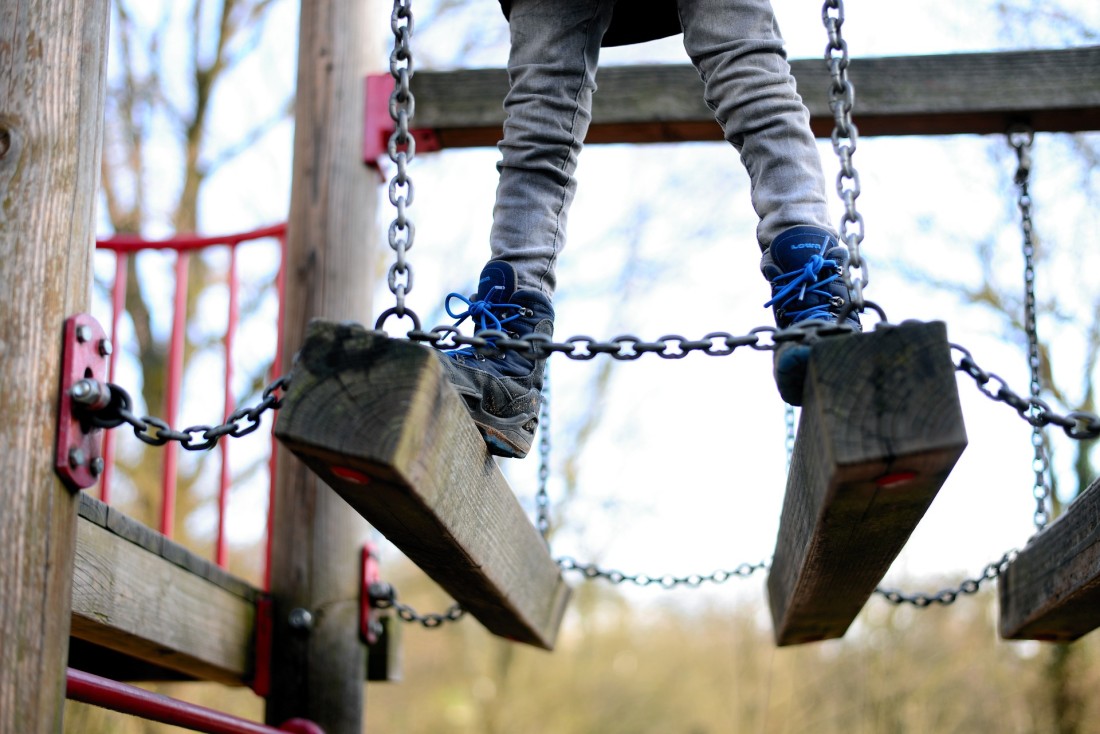 Winter is nearly here, but that doesn't mean that regular playtime outdoors needs to end. Instead, you can and should keep encouraging your kids to play outside during the chilliest season of the year. Playtime and health go hand in hand but that's also true when the temperatures drop. Research shows that as long as they wrap up warm, a little time outside can do wonders for children when it's cold. That's true whether they are getting nothing but net using basketball hoops or soaring high on trampolines. You might even want to think about adding one of the best play structures to your backyard that could keep the kids entertained for hours. Here are some of the greatest choices
Rainbow Play Systems
Rainbow Play Systems® has been the industry leader in safe, durable, and quality playsets for over 35 years. Each playset is made from premium quality materials and Kids Gotta Play is proud to provide a variety of Rainbow Play Systems to families in the state of Michigan. Take a look at some of our favorite playsets that will surely have your children enjoying the outdoors for hours and hours.
Circus Castle
The Circle Castle playset is a perfect entry-level castle swing set with plenty of different play options for little ones. In addition to two swings, this play system also provides climbing ladders, a mini climbing wall, a large slide, and a rope swing. The Circus Castle is designed for younger children who are just starting to enjoy these types of activities—children 10 and under. Additionally, these swing sets have additional add-ons available, making them the ideal beginner playset for your backyard.
Circus Clubhouse
This version of the Circus playsets is a little larger than the Circus Castle play system but still compact enough that it will fit into smaller yards. The Circus Clubhouse is fully expandable and comes in several styles so that you can easily find the perfect fit for your children to ensure they get regular playtime. The name of these play structures comes from the fact that there's a space for the kids to sit at the bottom and eat snacks, play games, or use their creativity for imaginative play.
King Kong Clubhouse
If you want to opt for one of the larger play structures for your backyard, consider the King Kong Clubhouse play system. This has more than enough room for multiple kids, including the neighborhood friends, and features a 15' slide, 7' 2" deck height, and multiple add-ons and accessories. This play structure is perfect for older children, as the features are larger than other playsets—even fully grown adults can safely swing and play with their children.
Sunshine Clubhouse
Considered a step above the Circus Series, the Sunshine clubhouse provides a little more room to play for younger children. It is available on two different levels, making it the perfect choice for adventurous kids who are starting to find their footing with smaller slides. The play system also provides plenty of cover to protect against the sunshine and will ensure kids still get regular playtime.
Rainbow Castle
If you have a large backyard to play in and multiple children that need to stay entertained, then you should take a look at the Rainbow Castle play system. This is packed to the brim with different activities from climbing to swinging, and of course spaces to hide out. It's also easily customizable to match the needs of children at different ages as they continue to grow.
Keep Playtime Outdoors
With completely customizable play systems suitable for all ages, our variety of playsets are ideal for both large and small families. Kids Gotta Play can provide the play structure you need for your backyard, regardless of its size. If you're interested in learning more about our Rainbow Play Systems or any of our other outdoor activity options, contact us today at (800) 955-PLAY. Our customer service representatives are available to answer any questions you may have and help guide you to a playset that's perfect for you and your family.