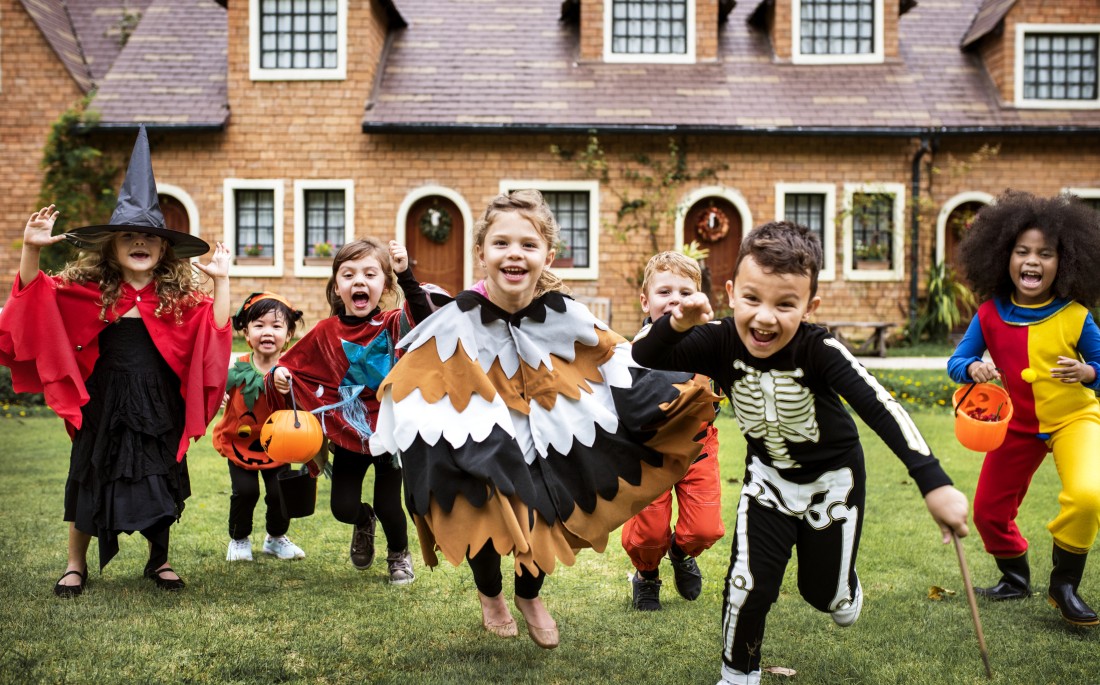 Halloween is a magical time of year when kids can let their imaginations run wild and embrace the spooky spirit. Hosting a Halloween party for kids is a wonderful way to create lasting memories and provide a safe and fun environment for them to celebrate this holiday. We at Kids Gotta Play have created this ultimate guide to provide you with all the tips and tricks you need to throw an unforgettable Halloween party for kids.
Safety Tips for Hosting a Halloween Party in Your Backyard
When hosting a Halloween party for kids in your backyard, safety should be a top priority. Here are some essential safety tips to keep in mind:
Clear the area: Remove any potential hazards from your backyard, such as sharp objects, tripping hazards, or poisonous plants. Ensure that the party area is well-lit and free from obstacles.
Supervision: Assign responsible adults to supervise the children and ensure their safety throughout the party. This will help prevent accidents and ensure a smooth and enjoyable experience for everyone.
Costume safety: Remind parents to choose costumes that are safe and easy to move in. Avoid costumes with long trailing fabrics or masks that obstruct vision. Encourage the use of reflective tape or glow sticks to make children more visible in the dark.
Fire safety: If you plan to use candles or open flames for decorations, make sure they are placed out of reach of children and in a stable position. Consider using battery-operated candles or LED lights as a safer alternative.
By following these safety tips, you can ensure that your Halloween party is a fun and memorable experience for all the children involved.
Kid-Friendly Halloween Party Food Ideas
No Halloween party is complete without delicious and spooky treats. To keep the kids energized and satisfied, serve a variety of kid-friendly Halloween party food.
Some ideas include:
"Monster Pizza," where kids can decorate their own mini pizzas with spooky toppings.
"Witch's Brew" fruit punch with floating eyeballs made from lychee and blueberries.
"Mummy Hot Dogs," where crescent roll dough is wrapped around hot dogs to resemble mummies.
These creative and fun food ideas will not only satisfy hungry tummies but also add to the festive atmosphere of the party.
DIY Halloween Crafts for Kids
Encourage creativity and imagination by incorporating DIY Halloween crafts into your party. Set up a craft station where kids can make their own Halloween-themed creations. One idea is "Paper Plate Masks," where kids can decorate paper plates with paint, markers, and craft supplies to create their own masks.
Another fun craft is "Pumpkin Seed Art," where kids can paint and glue pumpkin seeds onto paper to make unique and textured artwork. These crafts not only provide entertainment but also allow kids to take home a personalized keepsake from the party.
Halloween Party Games and Entertainment Ideas
Aside from the DIY crafts mentioned earlier, there are plenty of other Halloween party games and entertainment ideas to keep the kids engaged and entertained. Here are a few suggestions:
Costume contest: Organize a costume contest and award prizes for the scariest, funniest, and most creative costumes. Encourage children to strut their stuff and show off their Halloween spirit.
Bobbing for apples: Fill a large tub with water and add apples. Challenge the kids to retrieve the apples using only their mouths, hands-free. This classic Halloween game is always a hit.
Glow-in-the-dark dance party: Turn up the music, dim the lights, and hand out glow sticks to create a spooky dance party. Encourage the children to show off their best dance moves in their Halloween costumes.
Haunted house tour: Set up a haunted house in your backyard or garage and guide the children through the spooky maze. Use props, sound effects, and surprises to create a spine-chilling experience.
Remember to choose games and entertainment that are age-appropriate and suitable for the children attending your party. The goal is to keep them engaged and entertained throughout the event.
An Unforgettable Halloween Experience - All in Your Backyard!
Hosting a Halloween party for kids in your backyard is a fantastic way to create lasting memories and provide a safe and enjoyable experience for all. By following the tips and suggestions in this guide, you can ensure that your party is a spooktacular success. With careful planning and a touch of creativity, your Halloween party will be an unforgettable event that brings joy and excitement to all the young guests.
To keep your kids and their friends entertained at any home event all year round, Kids Gotta Play offers exciting and high-quality playground equipment such as playsets, basketball hoops, trampolines, and more! Your backyard will be everyone's favorite spot to hang out, even without costumes and candy.
Party-Ready Playground Equipment From Kids Gotta Play

Looking for more ways to keep the kids entertained? Check out playground equipment from Kids Gotta Play. With a wide range of swings, slides, and play structures, you can create a fun and safe play area right in your own backyard. Visit our website here to explore our products and start planning your next outdoor adventure. To learn more about our high-quality playground equipment, call us at (800) 955-PLAY or conveniently contact us online.