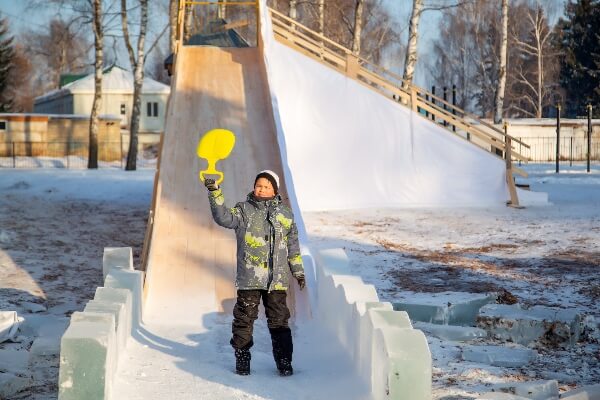 Kids are no different than adults, they love to have fun.
For many kids, fun means running, swinging, jumping, and going down slides. It is no wonder that playgrounds, swing sets, and other playset equipment are wonderlands. When the weather changes, these playgrounds that give your kids so much joy have to take a break for the season. However, don't forget about your outdoor play sets!
Before we get too far into winter, take the time to maintain your equipment so when spring comes, it will be all ready for your kids to enjoy. Keep reading for our top outdoor equipment maintenance tips.
1. Check Out the Surfacing on Your Play Sets
Start your winter prep with inspecting all your play areas. Remember, preventative steps can help save you money on repairs or replacements come spring. Let's start by looking at the surfacing of your play areas. Filling in any holes or patchy spots on your fill-in rubber surface will prevent snow and ice from making the crack worse. Fill any gravel, wood chips, or mulch before the first frost.
2. Store Your Seasonal Gear
Now is also the time to store your seasonal toys, equipment, and other items. Any canopies, umbrellas, or stands need to be put away to avoid breaking hazards and water/rust damage during the winter storms. You won't be using these items anyway for the time being, so keep them in a safe place.
3. Put a Cover on Your Sandbox
Next, cover up your sandbox. The composition of your sand will get damaged if left to the ravages of the elements. Keep it safe from snow, hail, cold winds, and frost by covering it up with a tarp. Otherwise, you could choose a sandbox lid that would add extra protection. Besides the weather, animals also like to turn a sandbox into a toilet. A lid or tarp will stop that business from happening in your kids' play area!
4. Keep the Snow and Ice Build-Up in Check
Even your sturdy structures will need some help during the winter. Keep an eye on the snow and ice build-up on your surfaces and play equipment. As it piles up, the weight can become an issue. Also, beware of temperatures going above then below freezing. This constant change between ice or snow melting and freezing leads to the most damage.
Get the Best Quality Play Equipment for Your Family this Holiday Season
Your equipment should be strong enough to withstand the harsh weather conditions of the winter. Once you have taken the steps above and keep an eye on things, you should be all set. Give your kids the gift of exercise, fun, and community this season with a new play set. Give the team at Kids Gotta Play a call today to choose the best play equipment for your family.