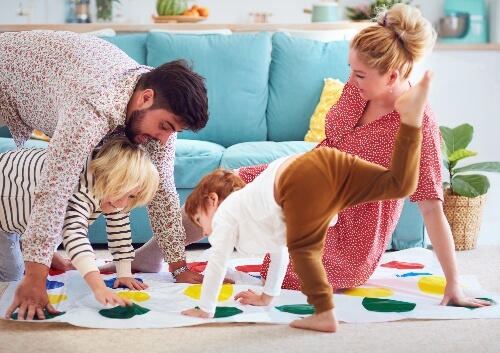 This spring looks different from any other in living memory. The weather has started to warm up, but there still aren't that many people outside. People's health and safety have needed to take priority over going out and getting together with friends, family, or even coworkers. Schools have closed and many businesses have been forced to go remote, change their services, or close.
That means you have a lot more time at home, and so do the kids. The extra time together can be fun, but you can also be left unsure about how to keep the little ones busy while you get work done. Keep reading to pick up some of our tips to keep your kids busy during the stay at home guidelines.
Art Activities for Kids
Art is a great way for kids to explore their creative side. Once given the tools and a little guidance, they can express themselves in important ways. Try some of the following:
Coloring and Drawing - Sometimes the most simple activities are the best! Grab a magazine pause a show and have your kids draw what they see. You can challenge them to put their own creative touches on it. Coloring books can be a nice way for the kids to relax. Don't forget about adult coloring books so you can relax as well.
Cheap Art Kits - You can pick up kits of blocks or shapes that can be put together or painted. You can pick these up for under $5 from Target or similar stores.
Play-Doh - The options are neverending with play-doh, clay, or other crafting supplies! Some kids are good to go on their own and make whatever occurs to them. For others, try creating a challenge for them to complete. For example, let your kids try to create the best animal or the best Christmas ornament.
Games for Kids
Games are another way to bring in the fun and the creativity. Some are better for groups where others are fine for a kid to play on their own.
Stacking Toys - Stacking toys are great for young ones to build something. Legos or link-n-logs or other snap-together toys are a way to help kids learn about patience and taking the time to put something together from all the base materials.
Card Games - There are so many games to play with cards. Uno is a good one for a group. Solitaire is a good game to play on their own. Or you could combine this one and the last one and stack a "house of cards."
Puzzles - Another good activity is putting together puzzles. Puzzles are great for individuals, or a group. You can also pause it when something else comes up like dinner or a phone call. Some kids will love the calm that comes from putting a puzzle together.
At-Home Playsets from Kids Gotta Play
Here at Kids Gotta Play, we believe strongly in the need for children to experience play for their mental health and overall development. We provide a sprawling play area for kids to enjoy for free time for an hour or more or for events. Currently, our playscapes are closed due to guidelines from Michigan's government.
However, we are still open for you to purchase and have a playscape installed at your home. Now is a great time to give the kids a chance to play outside without leaving the yard. When they have a place to get rid of some energy, you can get some work done, do some gardening, or just sit back and relax.