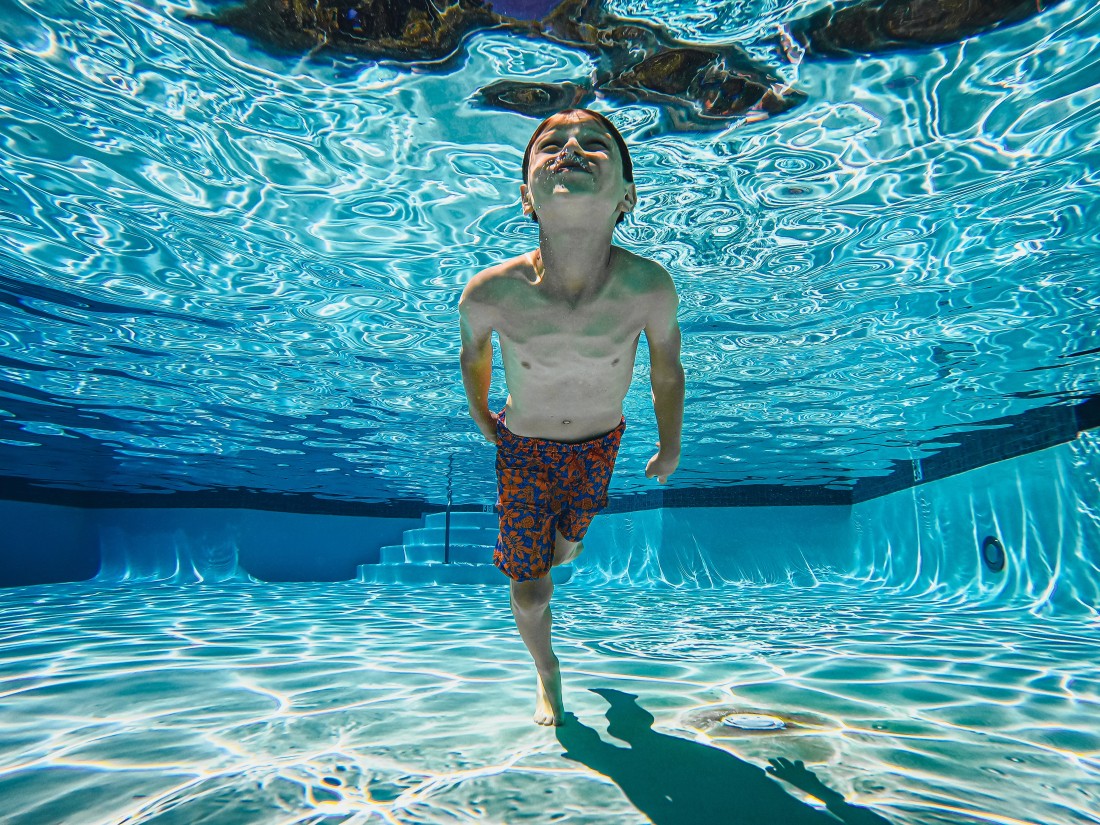 The summer season often means fun in the sun and if you're lucky you can spend plenty of hours chilling in your pool. There are some great games and activities that will keep your kids entertained too and ensure they make the most out of the hot weather. Here are some examples of games and kids activities you can try.
Pool Obstacle Course
Think about setting up a pool obstacle course for the kids to race through. Start by positioning a slide at the edge of a pool so players can slide into the water. They will then encounter various obstacles that they have to get past to reach the other end. This is a great opportunity to make the most out of play equipment you have around the backyard.
Water Freeze Tag
A great game to play in the pool is water freeze tag. You're probably aware of the classic game of freeze tag where you need to crawl under the legs to free someone. In this version of the game, players need to swim underneath the person's legs before they can move around once more.
Marco Polo
Another variation of tag that kids can play in the pool is marco polo. This age-old game requires one person to be named as "It" and move around the pool with their eyes closed. The person who is "IT" shouts Marco and the other players need to respond with polo. In doing so, they help the person who is IT find them and tag them, winning the game.
Monkey in the Middle
If you have three players or more in the pool, then you can always play a variation of monkey in the middle. This is a great game if you have a beach ball or a similar type of ball available. The player in the middle must do their best to grab the ball as it passes between the other two people on either end. Playing in the pool is great fun as it allows for some fantastic dives for the ball without worry of injury.
Go Treasure Hunting
Setting up a treasure hunt game is a great way to enjoy the pool and keep everyone occupied for long periods of time. You can do this by using various small pieces of playground equipment that float. Alternatively, you can get full sets of treasure that will sink to the bottom of a pool which your kids can scavenge for. The child who finds the most treasure wins.
Pool Volleyball
If you have a large even leveled pool, you can set up a volleyball net, perfect for a pool party. These come in inflatable varieties so they are safe for kids to use, while remaining challenging. A net like this can be inflated in a few minutes and provide hours of fun for the whole family.
Secret Messages
Two players are more than enough to try secret messages in the pool. Here, one person goes underwater while another says something. When the first person goes back to the surface, they have to try and guess what the first person said. This can lead to some hilarious results and wonderful forms of miscommunication.
Celebrate Summer in the Pool
From above ground pools to public water parks these interactive and simple pool games can be enjoyed by everyone. The next time you choose to take a splash in the deep end, give them family friendly games a try—they're sure to have everyone laughing and having fun.
Speak to a Pro: (800) 955-7529