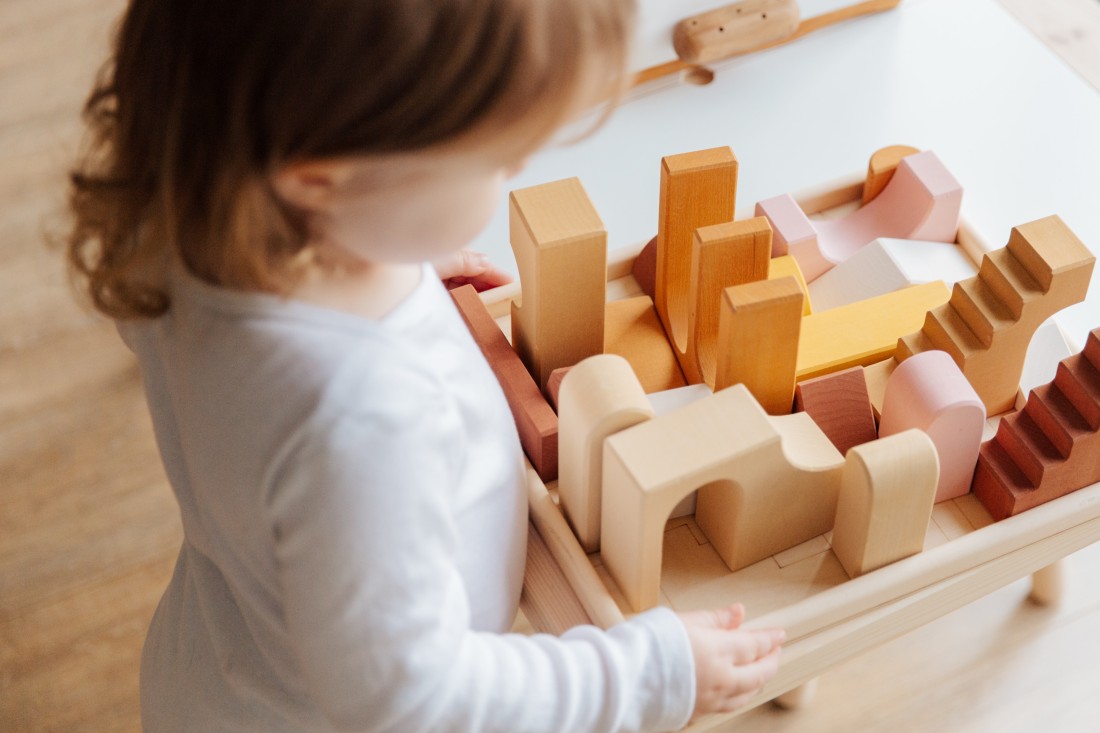 Playtime is a very important part of every child's life. You may think it's an opportunity for them to engage in fun activities to let off steam, but in reality, children develop a lot of their crucial skills during free play. Primarily, it's a chance for them to develop their cognitive skills, which can be very beneficial as they grow and get older.
At Kids Gotta Play, we understand how and why this is so important, which is why our play sets are designed with this in mind. Today, we'll explain the advantages of developing cognitive function through sensory play.
What Is Cognitive Function?
Cognitive function is a very broad term we use to refer to your mental abilities. Most people associate things like attention spans, memory, language skills, and spatial abilities as part of cognitive function. This is especially crucial for proper development in your first few years of life.
To develop cognitive skills, kids rely on the seven senses:
Touch

Sight

Taste

Sound

Vestibular (movement/balance)

Proprioceptive (spatial awareness)
What Are The Benefits of Cognitive Function?
Why do your kids need to develop cognitive function? Can't they just roll around in mud and have fun all day?!
Well, the key benefit of developing cognitive skills is that it improves a child's mental capacity. They're able to improve their attention span, have a better memory, learn how to communicate more concisely, be more aware of their surroundings, and so on.
Thankfully, with the playsets from Kids Gotta Play, your children can still have fun while developing key skills—it's all thanks to sensory play.
What Is Sensory Play?
In simple terms, sensory play refers to activities that encourage your children to use all of their senses. We listed them above, so scroll up slightly for a quick recap. The first four are self-explanatory, but the final two can be a bit confusing.
Your vestibular sense is the ability to become more aware of keeping your body balanced. Kids don't have a great grasp of this when they're toddlers - which is why they fall around and have to learn how to walk. As it develops, they remain more upright and balanced.
The proprioceptive sense is how your kids tell where their body parts are in relation to one another. They learn what each body part is for and how to use it correctly.
How Can Sensory Play Impact Cognitive Development?
Sensory play activities will directly improve cognitive development and ensure your kids improve vital skills. Here are a few of the things your children will get from regular sensory play:
Improved balance and awareness of surroundings

Improved motor skills - like jumping, walking, grabbing things, etc.

Improved mental capacity - better focus, improved attention/memory, etc.
There are loads of types of sensory play activities out there, with some common ones being finger painting, playing with Playdough, learning a musical instrument, and so on.
But, at Kids Gotta Play, we help with one of the most underrated aspects of sensory play and cognitive development: playground activities! So many playground activities - like climbing on a jungle gym, going down a slide, or swinging on a swing - will develop cognitive function in kids. They are learning things like problem-solving, how to use their body, how to remain balanced, etc. With our Rainbow Play Systems, we give you kids' play equipment that can easily be scaled as your child grows. Add new things to the system whenever you like, so they can develop more and more skills!
Develop with Kids Gotta Play
At Kids Gotta Play, it doesn't matter to us how your children play and develop their cognitive brains, so long as they get the proper stimulation to do so. We're proud to offer our customers state of the art playground equipment guaranteed to keep the fun going for hours and hours. Take a look at some of our backyard selections and turn sensory play into fun play.