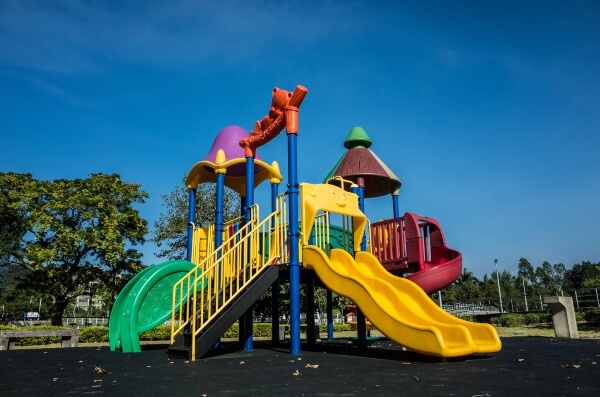 Whether you are looking to create your own commercial play area or you are looking for somewhere safe for your children to play, one thing that you will definitely need to consider is the flooring. After all, children have a tendency to fall over. You can never stop your child from falling, but you can make sure that they do not end up too hurt when they do fall. That's why choosing commercial playground surfacing with care is so important. Below, we will reveal some tips and some of the different things you need to consider when it comes to this.
Safety is the #1 Concern
There really is only one place to begin when it comes to choosing the best solution for your commercial playground, and this is with the issue of safety. This is something you simply cannot overlook. After all, a lot of the injuries that happen in playgrounds today are because of the surface of the floor. You need something that is going to be soft enough and effective enough at breaking the fall. This is the reason why we see a lot of people opt for rubber flooring.
However, it is critical to remember that it is not only about choosing the right material, to begin with, but you also need to make sure that you get the depth right as well. If you do not install the right depth of rubber flooring, it is not going to break falls effectively. This shows why it is critical to work with contractors that have many years of experience in the industry and can determine the right solution for your specific needs.
Consider How Long Your Playground Surfacing Will Last
Aside from safety, there are a number of other factors that need to be considered when it comes to choosing the right playground surfacing for your business. This includes the durability, functionality, maintenance requirements, and the complete ownership cost of the flooring. Make sure to balance the time and cost of maintenance with the sale price of the materials.
The Cost of Playground Surfacing
You will also need to look at the initial purchase price as well to make sure that the solution is affordable for you. The price is an important point. While you will want to opt for the most cost-efficient solution that is available to you, it is imperative that you choose a quality service first and foremost. You can then let price be the final determining factor.
Safe and fun play at Kids Gotta Play
We have a wide range of different play systems available at Kids Gotta Play, and one thing you can be sure of is that safety is always our main concern. If you would like to find out more, please do not hesitate to get in touch today. Give our team a call today to chat about your playground options.